THIS IS BUSINESS, NOT CHARITY
As part of our business model, we work with brilliant, talented people who make beautiful merchandise for events, schools, businesses... you name it.
When you source a range of products through Nerve, you help them to unlock and access both local and international markets. How. Very. Cool.
Want to bring a meaningful element to your event? Let's talk.
Our ever-popular 'Hot Rainbow' lanyard was made by Cate, one of our Makers living in Masaka, Uganda. Using local Kitengi and Ankara fabrics, she produced 400 pieces for an international conference we organised alongside a fantastic committee of multilingual learners in education. Living with a disability is tough enough but Cate is determined. Through this project, she invested the earnings she made to keep her kids in school. A true virtuous circle. What a fantastic business opportunity for her and more financial freedom!
As an aside, we hear that event participants are still wearing their lanyards day-to-day! That makes us happy.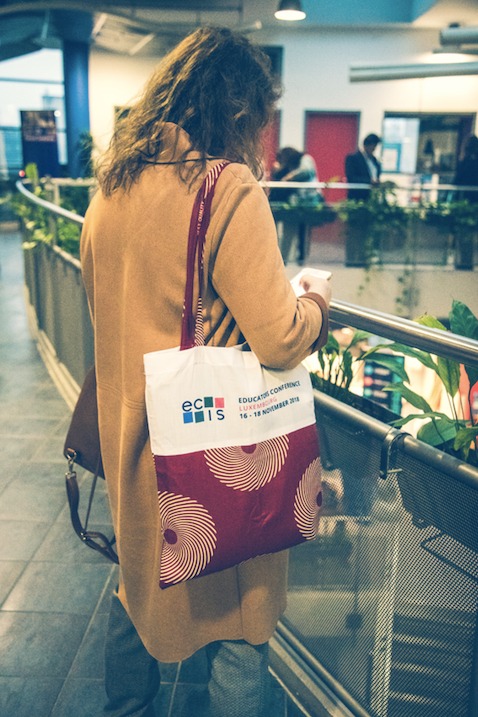 We commission super skilled community members to make gorgeous tote bags, ready to order for your conference, event or however you wish to use them.
They can come with your branding or without. Either way, they are made with meticulous attention to detail, using local fabrics and sustainable materials.
These bags were made another Nerve Maker, a supremely talented tailor who, with her earnings, was able to fund and finally apply for her teaching diploma.
Want to add a touch of vibrancy in your exhibition area? Nerve pop-up shops have been so popular at events. We love doing pop-ups because your attendees get to shop from a fabulous range of handmade goods available for sale but very importantly, connect to the stories of the people who made them.
Every sale on-site helps us to kick-start and grow businesses for Makers, artisans and craftspeople. It makes a lasting impact - after all, those living in tough places need solid, sustainable income…to take care of themselves and families; pay school fees; buy tools and equipment; or to even train to become a teacher. These are real examples of the impact and power from a Nerve pop-up.
MADE WITH NERVE BY BRILLIANT, LOCAL COMMUNITIES IN UGANDA.